An Experienced
Trust and Estate Lawyer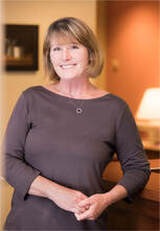 Lora has been practicing exclusively in the trusts and estates area since 1991. She began her law career at the former Seattle firm Bogle & Gates, and then at Stokes Lawrence in Seattle (1993–2006), where she was a partner in the estate planning group. In 2006, she opened her solo law firm.
Lora advises individuals and families in estate planning matters, assists in the drafting and negotiation of cohabitation, premarital and postmarital agreements, and represents fiduciaries in the administration of trusts and estates.
In her work with estate planning clients, Lora focuses on purposeful planning, with a close eye on tax advantageous options for wealth transfers, and works closely with clients to develop succession plans for closely held businesses.
Lora studied law at the University of Puget Sound (now Seattle University School of Law), graduating in 1991, and earned her Bachelor's degree from the University of Washington in 1985 (Communications/Editorial Journalism major).
Recognized as a leader in the estate planning community, Lora was elected to the American College of Trust and Estate Counsel ("ACTEC") in 2002. She has served as Washington State Chair of ACTEC (2012–2017), and as Western Region Chair (2016–2018). She is a member of the Board of Regents of ACTEC (2018–current). Lora recently completed her service as Chair of the Practice Committee of ACTEC (2018–2021), and as an inaugural Co-Chair of ACTEC's Artificial Intelligence Task Force (2019–2021).
Lora was Chair of the Washington State Bar Association's Real Property, Probate & Trust Section, and has served as Emeritus Chair. She is a Past Chair of the Estate and Gift Tax Committee of the WSBA Taxation Section.
Lora has been recognized as a "Super Lawyer" (Washington Law and Politics) every year since 2002 (including through 2022), was one of the Top 10 Washington Lawyers for 2022, was honored as a "Top 100 Washington Lawyer" in years 2011, 2013, 2015, 2016, 2021 and 2022, and as a "Top 50 Washington Women Lawyer" in over a dozen years (2006–2017, 2021 and 2022).
Lora has been chosen by her peers as a "Best Lawyers in America in Trusts and Estates Law" by American Lawyer Magazine annually since 2007.
Lora is a Seattle native but spent her childhood on the sunny side of the state in north-central Washington. She returned to Seattle to finish college at the University of Washington and attend law school. Lora and her family live in the Ballard area in Seattle.